when it matters most.
Communikit is a powerful digital platform that effectively replaces your Nation's current mailing lists, digital newsletters, and community flyers as a means of official communication. Get your message to your community - instantly - in just a few steps, using a single platform.
Join
100+
Indigenous Communities Already Using Communikit
About
Message Received.
Communikit works wherever and whenever people need to communicate — from First Nations and Tribal Councils, to Metis Nations and Indigenous Organizations and beyond.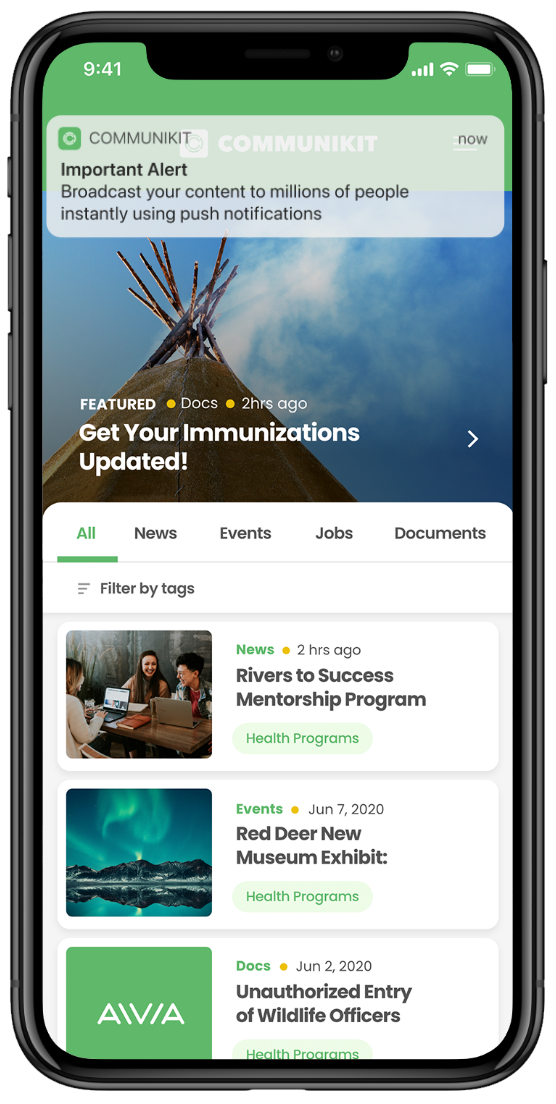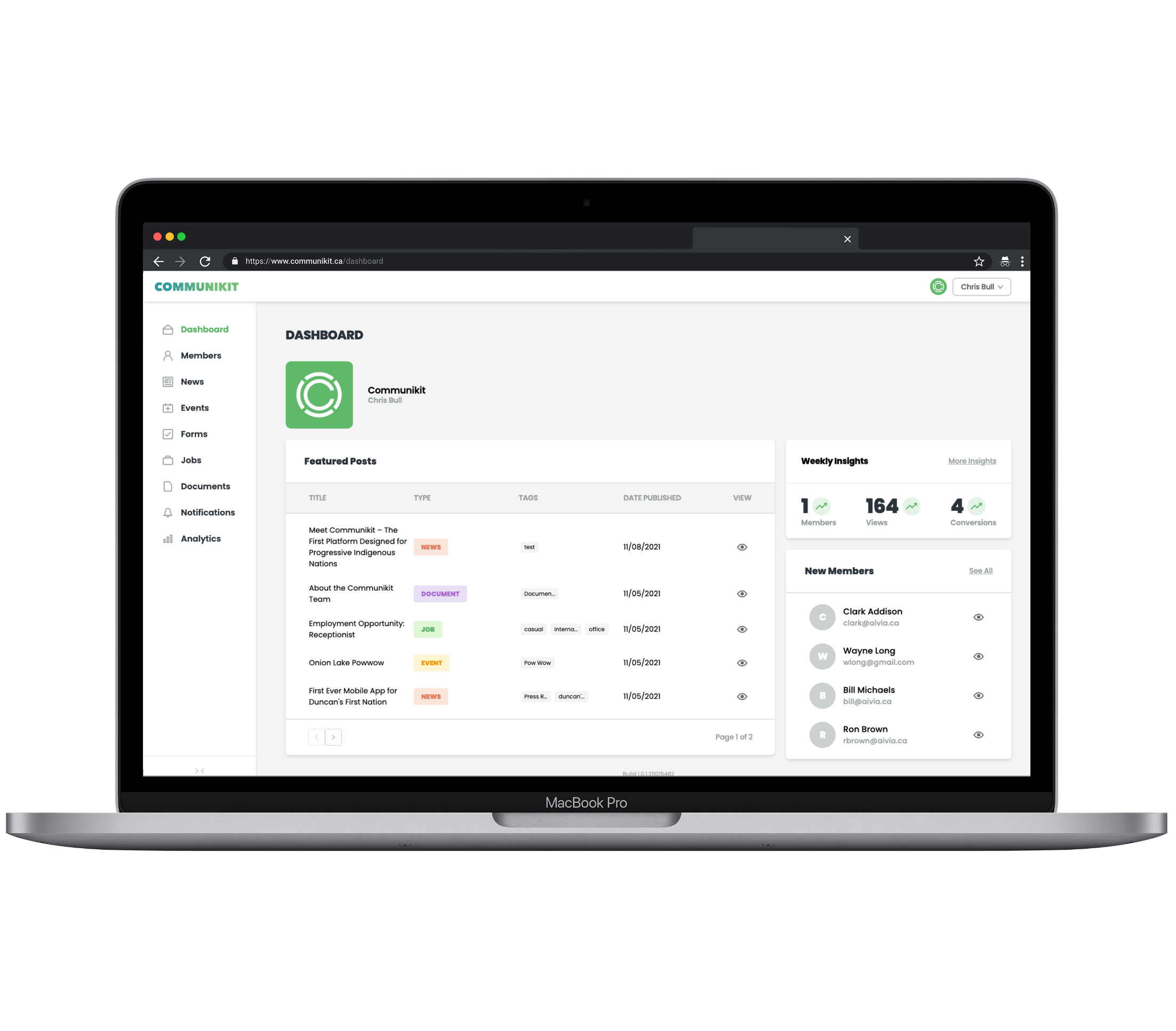 Due to our experience with mobile app development and our custom app platform, we are able to get apps up and running in as little as 10 business days.
Reach your community in 4 easy steps
Create A New Post
Create a new post on the dashboard. This can be an Event, News Update, Document, Form or Job Posting.
Select Recipients
Select the people you want to send your post to. You can sort members into custom groups such as Chief and Council, band members, staff, general public, etc.
Publish
Publish your post to the app with a single click. You can also set push notifications, schedule posts, save them as drafts, or disable them temporarily.
View Analytics
Track trends and engagement over time. See your Top Posts, Conversions, and New Users.
Why use Communikit?
Here's what our clients' Chiefs and leadership are saying: